What is your favorite party leading up to the wedding, whether it is your own wedding or a friend's or you grandmother's sixth one?
Bridal shower?
Bachelorette party?
Couples shower?
Rehearsal dinner?
It's fun to think about all of those festivities. This month marks my 14th wedding anniversary. I thought only old people were, ahem, married that long. It's crazy to think that I am only 22 and have been married since 1999.
Although there are things I love about them all, I would say one of my favorites is the couples shower. I love parties at peoples' houses. That would be sort of ironic, though, because that would be my husband's least favorite wedding party. I just like all the mingling and congratulating and the snacking and the cheers at the end. (His favorite part are those last two words.)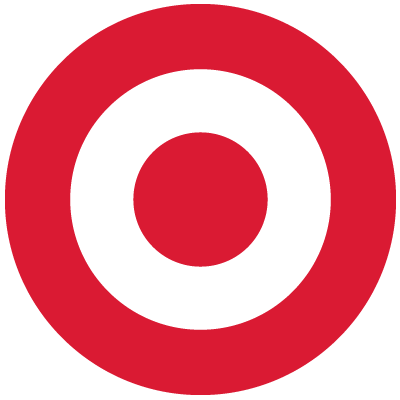 Content and/or other value provided by our partner, Target.
If I were to host a couples shower today, I would FOR SURE go to Target. I am not just saying that because Target sponsored this post either. When Target contacted me to talk about their "Be Yourself, Together" wedding campaign, I jumped at the opportunity because Target is my second home. I live there. I'm tight with Target. Target is my homeboy.
(When I was growing up, my mom and aunt were always at Target. We joked that Barbie needed to come out with Barbie figure of them with a miniature Target to shop inside.)
The point of "Be Yourself, Together" is that you can both find things you love at Target that can compliment each other for not only the time surrounding your wedding but for years to come.
And what would I buy from Target for this couples shower, you ask?
Tons of stuff. 
Check out the  
Target Wedding Registry
 and
Target Wedding Catalog
 and you will also immediately be inspired to sell your car so that you can buy everything in the entire catalog plus every last item in the clothes/handbag/jewelry department.
Here is one item I actually bought, thanks to Target, that would be fun to use at a couples shower:
YONANAS.
Now, you might have been tempted to pass Yonanas up the last time you saw it at the store. You may have been confused about it. PASS IT UP NO MORE.  It makes ICE CREAM out of frozen fruit. Not sorbet. Not gelato. ICE CREAM. Fruit ice cream. The key is to use frozen bananas each time. The consistency, though it is hard to tell from this picture, is just like ice cream. We have made strawberry-banana, blueberry-banana and pineapple-strawberry-banana ice cream with it. I leave it on the counter. We eat every last drop of the ice cream we get out of it. 
I think it would be fun to use it at a couples shower because I am all about stations at party. Here's the make-your-own-taco station and your make-your-own-Yonananas station. You could separate into bowls frozen strawberries, blueberries, blackberries, pineapple, mango, peaches and tons of bananas for people to create their own concoction. He can have his and she can have hers! You can even add in frozen chocolate chips. The recipe book suggests grinding up pistachios or freezing wine into ice cubes and adding that into the mix, too. That sounds yummy and fun, right?
Since we have been married these past 14 years, we have never bought new dishes. So, if we were to have a couples shower at our house, I would want one of these two sets of dishes from the Target wedding catalog:
(My favorite. I think.)
(My husband's favorite. He wants to mix and match the different color dishes in this style. I like this idea, too, but I am being pulled by that really cool bronze plate.)
(And, no, these dishes aren't $4.99. This isn't Targetwill.)
So, then, of course, we would need these below. How could we possibly think to use old crummy and bent silverware with new dishes?!?!
Target seriously has the hook up.
Before I left the store, you know I had to throw in a couple of other awesome things into my basket, like this butter dish, only I didn't throw it because it would have broken and a red polo'd man would have escorted me right past that hot buttered popcorn and into the parking lot. 
I am LOVING this butter dish.
That sweet bird never squawks, gets loose feathers on the ground and never needs new newspaper placed underneath him. Or water. Just butter.
One of my favorite things of all, though, which I think would be PERFECT for my pretend couples shower, is this doormat that I have situated outside of the side door at our house.
It makes me happy.
(It makes my 9-year-old happy, too. He spent about five to six solid minutes the other day explaining to me how this mat worked for the people coming and going from our house, so, if you need a tutorial…)
Isn't Target money? 
("Money" is what I hear the other parents at football games say. I'm just trying to keep up with the times. "That play was money!", they'll yell. I think it is a synonym for "really good", "perfect", "very valuable" and "awesome", but please feel free to consult UrbanDictionary.com.)
Speaking of money, #TargetWedding is not finished being generous. If you think $50 to buy whatever you want from Target (Yonanas!) sounds good, then you will want to be a part of this giveaway. Target is giving $25 and I am tossing in $25. You can enter using the Rafflecopter below. The only mandatory entries are that you check out the Target wedding catalog and follow me on Facebook, but there are other ways to get your hands on those bronze plates. 
(Rafflecopter is super easy to use.)
Yay, Target!
*This post was sponsored by Target but all opinions are my own.*